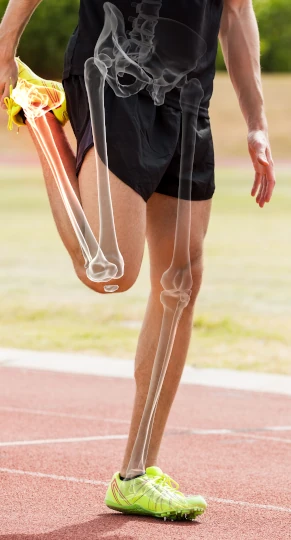 MegaQuinone™ – At a glance

A High-Dose, Complete K2 (MK-7) Formula

MegaQuinone K2-7 is a high-dose, 100% soy-free formulation of natural vitamin K2 (MK-7) formulated for optimal bone, nerve, and heart health. This formula includes 160 mcg of vitamin K2 with vitamin K1 and chelated minerals for absorption.
Given the major health benefits, vitamin K2 is arguably the most important dietary supplement out there, primarily because it can't be found in sufficient quantities in the average Western diet.
Without a sufficient source of K2, calcium deposits in your blood vessels rather than bones, where you need it the most.
Vitamin K2 halts bone mineral density loss, a huge benefit for people with osteopenia and osteoporosis.
In fact, supplemental K2 became a first-tier treatment in Japan for osteoporosis. But how does K2 prevent and treat osteoporosis? It is an essential cofactor in the activation of Gla proteins in the bone (osteocalcin) and blood vessels (matrix Gla-protein) which means that K2 is responsible for ensuring that calcium in the diet is deposited safely in the bones and not in the blood vessels.
Shown to induce apoptosis in vitro with leukemia cells, and lower the risk of prostate and liver cancer
The EPIC-Heidelberg study on K2 supplementation and prostate cancer, with 24,340 subjects, found an inverse association between the intake of menaquinones and prostate cancer. Vitamin K2 was calculated to reduce prostate cancer incidence by 30%.
Protective against the development of type 2 diabetes after just 4 weeks

Over a dozen published studies have shown that K2 is protective against the development of type 2 diabetes, and what's more, just four weeks of K2 supplementation increased insulin sensitivity. How does this work? The mechanism is still a little bit of a mystery, but it looks like conversion of undercarboxylated osteocalcin to carboxylated osteocalcin (for which K2 is necessary) regulates glucose metabolism, likely through β-cell dysfunction.
A high-dose formulation Vitamin K2 (MK-7) – specially formulated for optimal bone, nerve, and heart health.
Some of the early evidence for the beneficial qualities of vitamin K2 came from Japan, where consumption of natto, a naturally fermented soy product replete with K2, is common in Eastern Japan but not in Western Japan. Researchers started to notice that rates of osteoporosis, diabetes, senile dementia and heart disease were much lower in Eastern Japan compared to Western Japan and certainly far lower than in the US. These measurements were described in published trials.
Benefits of MegaQuinone™ K2-7
160 mcg, natural vitamin MK-7 supplement on the market
Guaranteed stability
Solvent-free during production
Soy-Free, Dairy-Free, Gluten-Free and Non-GMO
Vegan, Kosher and Halal
Formulated with chelated minerals for enhanced absorption
Published safety studies
Supported by multiple new patents
With over 2000 published studies in the last 10 years, scientists have confirmed that the health benefits experienced by the Eastern Japanese, comes from this crucial nutrient – vitamin K2.
*These statements have not been evaluated by the FDA. This product is not intended to diagnose, treat, cure or prevent any disease.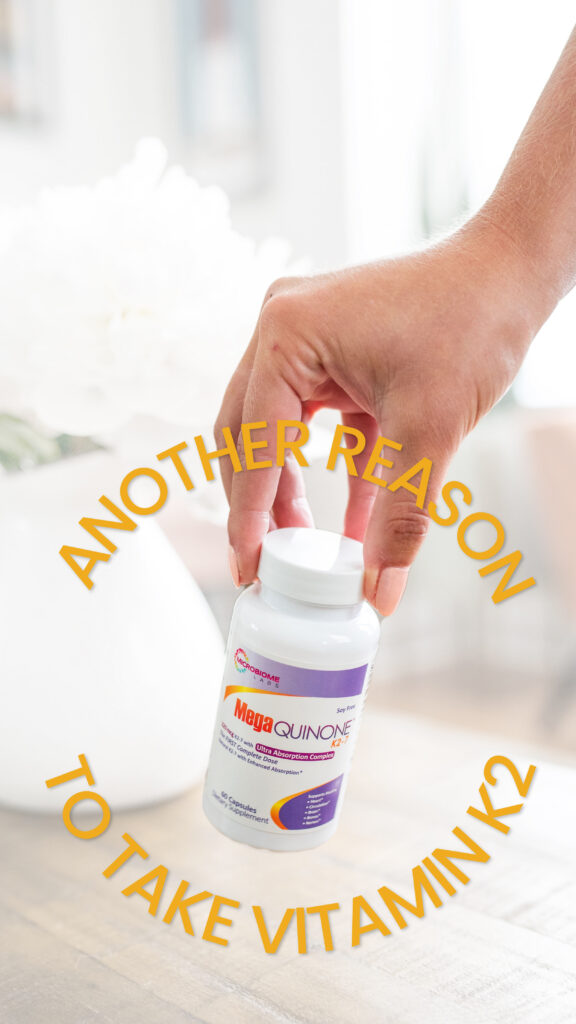 Buy MegaQuinone™ K2-7 from Synergistics Europe

Dosing Instructions:
Take 1 capsule daily with a meal, or as directed by your healthcare practitioner.