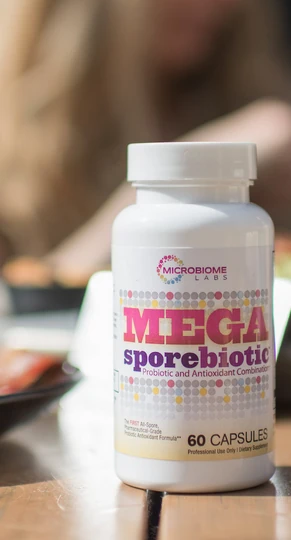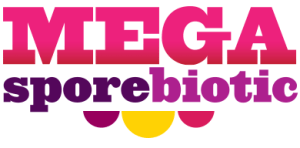 MegaSporeBiotic™: An Overview
The 1st probiotic to PROTECT its human host.
MegaSporeBiotic is a probiotic blend of 4 Bacillus spores that have been clinically shown to maintain healthy gut barrier function and overall immunity. The bi-phasic life cycle of the Bacillus spores allows them to remain dormant in harsh environments until they reach more favorable environments like the human gastrointestinal tract.
Once inside the large intestine, these dormant spores can change into their active, vegetative forms and begin colonizing in the gut. This unique probiotic blend aims to RECONDITION the gut instead of reseeding with probiotic strains that cannot survive digestion or colonize the gut. MegaSporeBiotic has quickly become a household favorite among health practitioners and consumers alike.
Among non-communicable diseases, intestinal permeability (metabolic endotoxemia) is the #1 cause of morbidity and mortality worldwide.
Intestinal permeability is present in most chronic diseases and is believed to be a major driver of many conditions.
MegaSporeBiotic is clinically shown to reduce intestinal permeability by 60%, when compared to the placebo control group, in just 30 days without any additional interventions.
Reduce LPS Translocation
Lipopolysaccharides, also known commonly as LPS are bacterial toxins that can health issues if they reach the bloodstream, such as Fatigue, Poor Memory and Depression.
Normally housed safely in the gut, lipopolysaccharides can enter the blood if you have an infection, "leaky gut", or eat too many fatty foods.
Reduce Systemic Inflammation
By reducing Lipopolysaccharides translocation, MegaSporeBiotic helps to inhibit LPS from accumulating in the brain, where it can damage neurons and increase inflammation.
This helps to reduce inflammation on a systemic level, supporting your body's healthy inflammatory response and healthy triglyceride balance.
Repair Leaky Gut
Some studies suggest that leaky gut plays a pivotal, and perhaps even causal, role in the development of many chronic diseases by triggering low-grade systemic inflammation.
MegaSporeBiotic™ has been shown to heal leaky gut by closing tight junctions between colonocytes, increasing the thickness of intestinal mucosa, and supporting the body's natural defense against infections.
The Missing Link in Probiotics.
Spore-based probiotics are much more effective than conventional probiotics on the market because they are designed to survive through the harsh gastric system, colonize, and increase microbial diversity in the gut. Because these spores are so multi-functional, they maintain their efficacy for a broad spectrum of conditions.
MegaSporeBiotic is the first mega-dose, multi-spore probiotic available as a dietary supplement.
A culmination of published research shows that the spores found in MegaSporeBiotic can support healthy function with a variety of health conditions:
Healthy Brain – Inhibits LPS from accumulating in the brain.
Immune Health – Supports a healthy immune response to environment & food.
Balanced Gut Flora – Supports healthy gut flora that are more resistant to unwanted overgrowths
Balanced Hormones – Reduces circulating LPS associated with a variety of endocrine imbalances.
Healthy Urinary Tract – Balances the gut microbiome which controls the bladder microbiome
Healthy Mood – Reduces circulating LPS levels, shown to have a disruptive effect on serotonin and dopamine function.
Healthy Heart – Supports healthy inflammatory response and healthy triglyceride balance.
Leaky Gut Solution – Seals up the gut in just 30 days!
Healthy Digestion – Increases butyrate production, which has been shown to reduce the inflammatory process in the gut.
Healthy Skin – Reduces elevated LPS levels to support healthy skin
*These statements have not been evaluated by the FDA. This product is not intended to diagnose, treat, cure or prevent any disease.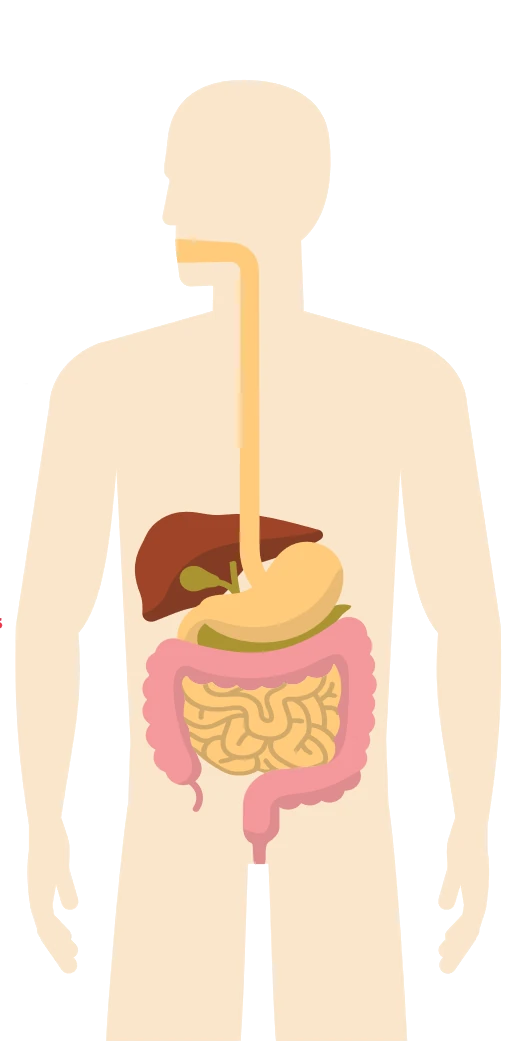 Buy MegaSporeBiotic™ from Synergistics Europe
Dosing Instructions:
Start with 1/2 capsule or 1 full capsule with food and slowly increase to 2 capsules per day using the following protocol.
For Week 1, 1 capsule every other day.
For Week 2, 1 capsule taken daily.
For Week 3+, 2 capsules taken every day.
Dosing Suggestions:
If 1 capsule every other day is too strong, try starting with 1/2 capsules or even 1/4 capsule in some cases. Possible symptoms may include abdominal cramping, loose stools, and changes in bowel movements.
Though these symptoms may be uncomfortable, they are a sign that the product is working!
Symptoms should resolve within 2-3 days.