BioMatrix DHEA Drops
Essential Hormone Augmentation
As the most abundant circulating hormone in the body, DHEA (dehydroepiandosterone) is responsible for more than 150 metabolic functions, involved in circulatory and immune health, lean muscle mass, mood, and much more.
Its role as a counterbalance to the hormone cortisol is at the very core of vitality and resistance to illness. Through supplementation of DHEA – a large assortment of symptoms can be avoided and vitality restored.
Biomatrix DHEA: The Formula
Besides its critical role in bioidentical hormone replacement therapy (BHRT), DHEA is necessary for many important physiological processes. Restoring proper hormone levels can assist in fatigue, brain fog, and much more. Supplementing with DHEA contributes to a normal body composition, mood, and overall well-being.
BioMatrix DHEA is derived from an extraction of the steroidal backbone of the Diosgenin yam. Once ingested, the body cannot tell the difference because this exogenous form of DHEA and the one it produces are molecularly identical. BioMatrix liquid DHEA has an absorption rate significantly higher than pill or tablet forms.
Formula Components:
Immune Support: DHEA supplementation improves T- cell mediated immune function. DHEA may help improve inflammatory responses, alleviating fatigue, aches and pains, and skin problems.
Manage Health: Supplementing with DHEA may help improve the body's natural ability to burn fat and utilize energy, which are two processes that tend to slow down with age.
Heart and Bone Health: DHEA helps improve cardiovascular health by increasing the synthesis of nitric oxide, which helps relaxes blood vessels to improve oxygen and blood flow. DHEA also provides structural support.
Mood Stabilisation: Research shows that DHEA may enhance emotional health factors such as fatigue, lack of motivation, irritability, worrying, emotional "numbness," and the inability to cope with stress.
FDA Disclaimer: These statements have not been evaluated by the Food and Drug Administration. This product is not intended to diagnose, treat, cure, or prevent any disease
BioMatrix DHEA Drops Warnings:
DHEA is contraindicated with high estrogen, high testosterone, or high DHEA. Also contraindicated with hyperthyroid condition. Not to be taken by individuals under the age of 18. Do not use this product if you have breast, uterine, ovarian or prostate problems. If you are at risk for or have prostate, breast, uterine or ovarian cancer you should not use this product.
If you are pregnant, nursing or taking any prescription medication, especially other hormones or MAOIs (Monoamine Oxidase Inhibitors) consult with your physician before using this product.
Please advise who your Dr or Health Practitioner is when requesting this supplement.
Bottle size: 30 ml. BioMatrix DHEA is formulated from wild yam (Dioscorea villosa) extraction. Its molecular structure is identical to that which the body naturally produces. 1.2 mg (1 drop) of BioMatrix DHEA is equivalent to 3 mg of micronized oral DHEA. Refer to your practitioner?s protocols for specific dosing suggestions.
Caution:
This product may cause changes in liver function, alterations in hormone profiles, increased facial hair, acne, and mood swings. This product may cause virilization in women.
BioMatrix DHEA Drops Ingredients:
1.2 mg (1 drop) of BioMatrix DHEA is equivalent to 3 mg of micronized oral DHEA.
About Biomatrix:
Science and Purpose
BioMatrix was formed in 1998 with a single purpose: formulate dietary supplements that can prevent and resolve the impact of chronic stress. We provide health professionals with products specifically formulated to address the underlying causes of illness identified by functional lab testing.
Our formulas are the standard of care for intervention protocols and maintenance supplementation for thousands of health professionals and their patients.
Confirmed effective by clinical usage and laboratory monitoring, BioMatrix is a leader in supplementation for preventing, managing, and reversing health problems.
The clinical application of each BioMatrix product is specific and tested. No shortcuts are taken in the sourcing of quality raw materials.
Biomatrix – The Clinician's Choice
Targeted at preventing and resolving the impact of chronic stress, BioMatrix' distinctive formulas are designed to help restore optimal function of the critical body systems.
Clinician's Choice
Targeted at preventing and resolving the impact of chronic stress, BioMatrix' distinctive formulas are designed to help restore optimal function of the critical body systems.
Efficacy validated by pre- and post- laboratory test data.
Therapeutic levels of nutrients derived from the highest quality sources available.
Eliminates the need for multiple supplements resulting in improved patient compliance.
Highly bioavailable even in compromised digestive systems.
Decades of clinical experience represented in each formula.
Trusted by thousands of health professionals and their patients since 1998.
Manufactured in FDA cGMP compliant facilities.
The BioMatrix Support line offers a select group of supplements formulated to support protocols guided by lab results. The functional intent of each product is inherent in its name. Accept no imitations. BioMatrix formulas are used by thousands of health professionals and their patients to manage and reverse the physiological dysfunctions created by chronic stress and related illness.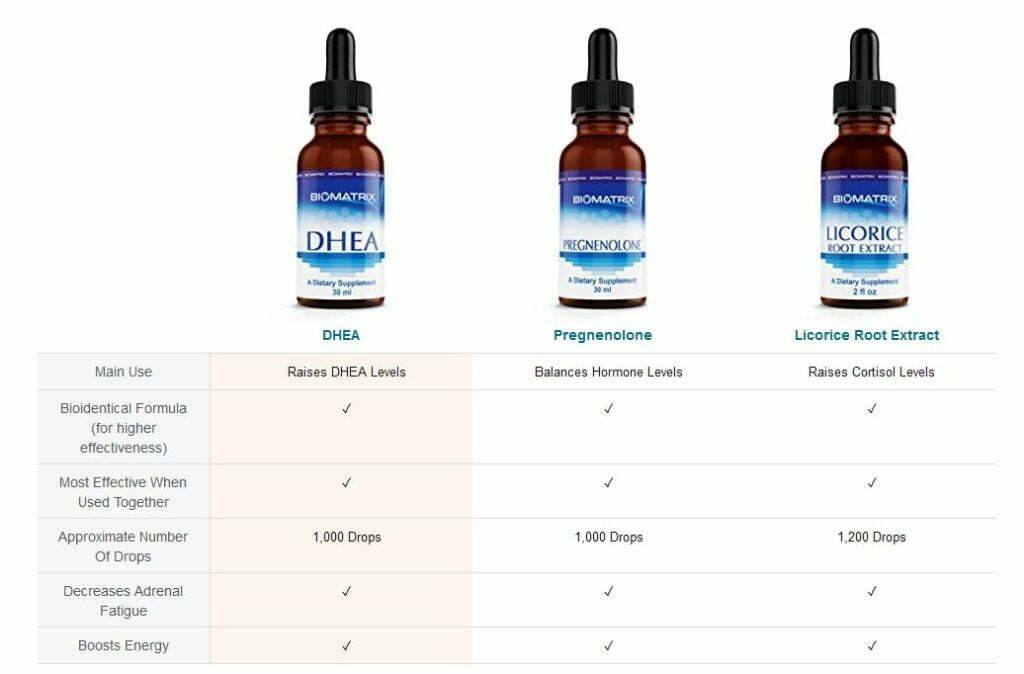 Synergistics Europe:
Welcome to Synergistics Europe Ltd, the only Official, Sanctioned Source for Metabolic Typing® Supplements. Metabolic Type® and Metabolic Typing® are the Registered Trademarks of Healthexcel, Inc. and William L. Wolcott, who is recognised as the world's leading authority on Metabolic Typing® and who has been researching, developing, and refining the science of Metabolic Typing® for over 40 years.
Synergistics Europe Ltd is an international company developed specifically to offer outstanding customer service to Health Care Professionals (Dr's, Qualified Health Professionals (CMTA/FDN) and their patients/clients. We provide the highest quality products available anywhere in the world. These products have been specifically designed to support various metabolisms as determined by the Healthexcel System of Metabolic Typing®.
Synergistics Europe's formulas are unique, having been manufactured in the USA exclusively by Ultra Life, Inc (since 1976). for the various Metabolic Types®.
All raw materials must meet exact standards of purity and potency. The finest state-of-the-art methods are employed in all aspects of production to maintains and preserve the highest nutritional value.
We are here to help, if you are unsure of any of the product details or how to take/administer the product, please do get in touch and we will endeavor to answer your questions and put your mind at ease!
Learn more about Synergistics Europe Learn more about Biomatrix
Text and Info Sourced from https://biomatrixnutrition.com