BioGenesis®
Nutra BioGenesis® is a licensed healthcare professional-only line with over one hundred nutritional supplement products prescribed by healthcare providers nationwide.
From single-nutrient supplements to comprehensive formulations, the Nutra BioGenesis® collection features an array of products intended to provide nutritive support for cardiovascular, gastrointestinal, musculoskeletal, endocrine, immune, reproductive, and nervous systems.
The comprehensive formulations offered by Nutra BioGenesis® simplify the patient prescription resulting in higher patient compliance for increased clinical outcomes. That ongoing commitment to quality, innovation and efficacy is what sets Nutra BioGenesis® products apart and has made us a leader in the nutraceutical industry today.
Commitment to Quality
At Nutra BioGenesis®, we are committed to providing pure, high-quality professional products featuring comprehensive nutritional and herbal formulas by:
Maintaining strict sourcing guidelines to uphold the highest quality standards
Incorporating extensive in-house and independent, third-party laboratory testing into every level of manufacturing, from raw materials to finished goods
Exceeding the industry standards for Current Good Manufacturing Practices (CGMPs) with internal and external audits and stringent quality control procedures
Showing the single result
sold out
quick view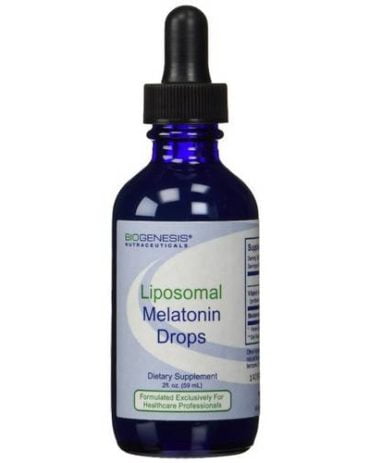 £

24.15
Liposomal Melatonin Drops - 59ml Liposomal Melatonin Drops (Biogenesis) are a unique liquid melatonin supplement. It combines two active ingredients that may help you regulate your wake-sleep cycle, melatonin and Vitamin B6' an essential vitamin not produced by the body that promote calmness. Melatonin may also help fight jet lag' ...
Showing the single result